The Widelux Revival Project
July 1, 2023 – By Charys Schuler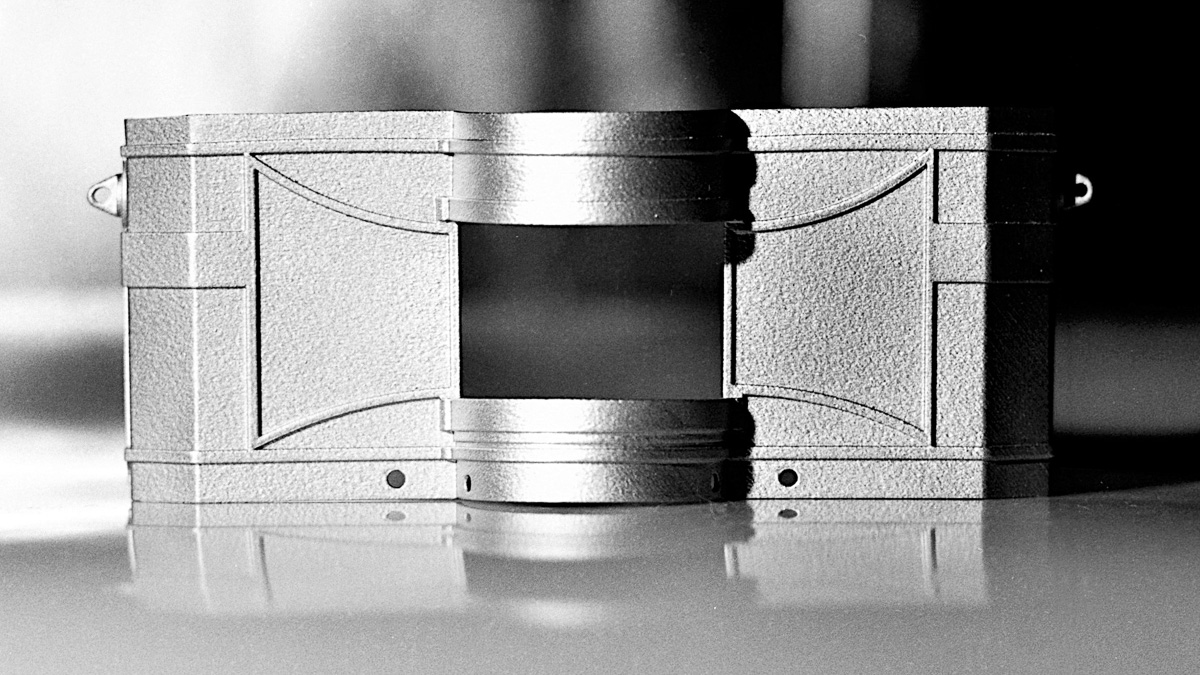 ©MARWAN EL MOZAYEN | Camera Prototype Front Plate
In autumn of 2020, SilvergrainClassics interviewed Jeff Bridges for the first time. At about the halfway point in our chat, Jeff mentioned that he thought it would be cool to bring back the Widelux camera. We just laughed and agreed at first, but at the end of the hour, Jeff asked again if we thought there would be any chance to resurrect his beloved "axe," which hadn't been produced since 2000. At the time, we had no idea.
Fast forward 2 ½ years, and we can announce that yes, it is possible, and yes, together we will produce a new swing lens panoramic film camera!
Jeff, his wife Susan, SilvergrainClassics' editor-in-chief Marwan El Mozayen, and I, Charys Schuler, are now the proud co-owners of a newly formed company which will produce the camera. While working on the project, the four of us at some point started calling ourselves "The Four Musketeers". This spirit of adventure is one of the key elements to making such a complex project possible.
©JEFF BRIDGES | Bowling Pin Chorines, The Big Lebowski, 1998
Jeff is best-known as an Oscar®-winning actor, but his photographs have been exhibited internationally and he received an Infinity Award from the International Center of Photography. He has been using a Widelux for decades, documenting life on film sets.
Susan Geston Bridges, Jeff's wife of nearly five decades, is also an accomplished photographer. Jeff and Susan work as a team on many creative projects, but until recently, Susan has mainly stayed behind-the-scenes. In 2022, Susan exhibited her own photographic work for the first time, to rave reviews.
Marwan El Mozayen and I are also a team in life as well as for the Silvergrain brand of publications and workshops. Marwan specializes in vintage portraits but loves film photography of all sorts. I am a musician by trade but love chatting with and writing about artists, many of whom are photographers.
Why a Film Camera Now? Why the Widelux?
What some people described as an analog "fad" or "bubble" has been growing steadily for the last decade. But although there are many types of film available, new film cameras have been slow in coming. One of the reasons that this hole in a strong niche market hasn't been filled sooner is that producing a camera shutter is quite complicated. But the Widelux does not have a shutter; it has a panning slit. And that's just one of the things about the camera that make it so special.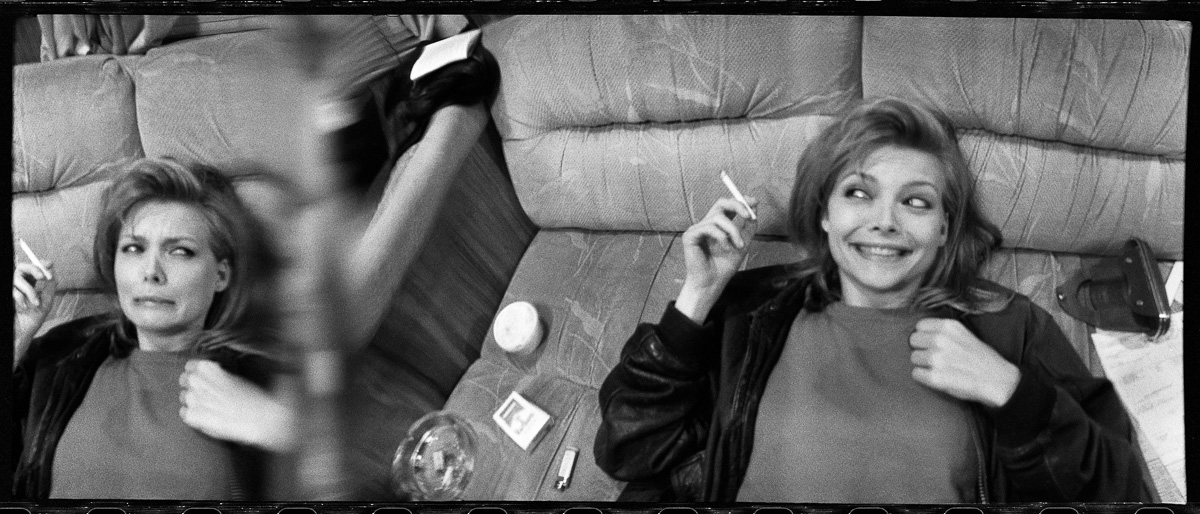 ©JEFF BRIDGES | Michelle Pfeiffer, Comedia/Tragedia, The Fabulous Baker Boys, 1989
Jeff Bridges: "The Widelux has this great proportion, or ratio – it's kind of like how your eye sees, with peripheral vision. And the swing lens, it's a whole new way of seeing! Between the time when the slit starts moving and when it's done, the world has changed."
Susan Bridges: "Sure, I'm stitching things together [digitally], but that doesn't replace the Widelux. I think it's a fabulous format. I think it's one of the most artistic ways to use a camera. And I like film because, to me, it's the soul of photography."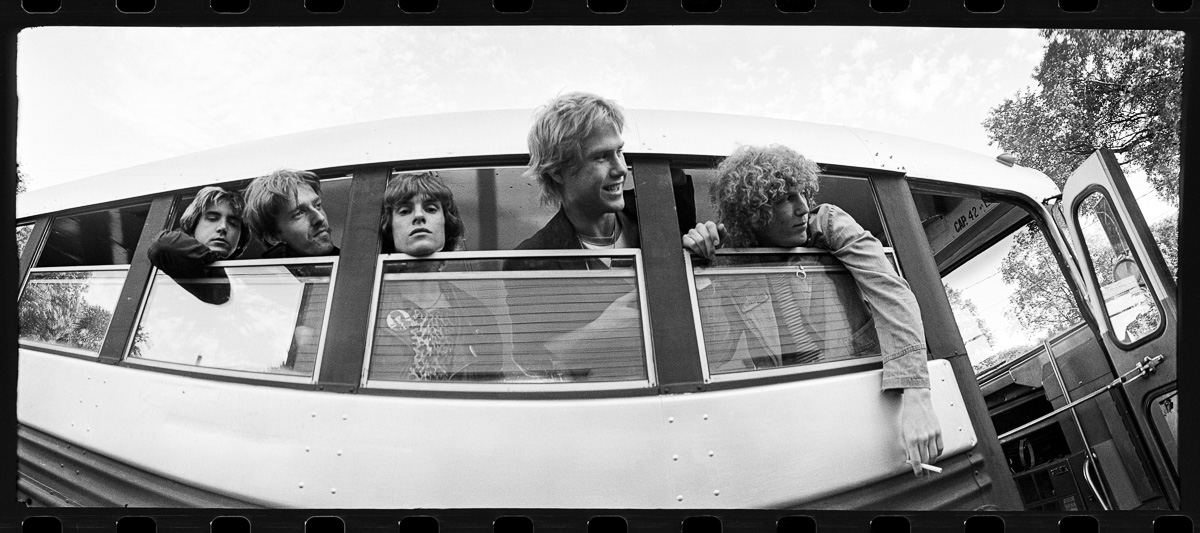 ©SUSAN GESTON BRIDGES | Billy's Band
The Musketeers' Motivations
Jeff: "This project feels like it's motivated by the momentum of life. I fell in love with this camera, and now it wants this to happen. It's doing it, and I'm facilitating it, sort of."
Susan: "It's another chance for the two of us to work together on something we both love and enjoy. And work with new partners, who also love and enjoy it. I think the world will be excited about a camera being resurrected, only a little better."
Charys: "I know a lot of people, artists I admire, are really worried about what will happen when they can't get their film cameras repaired. I'm just thrilled to be a part of a project that will support artists in creating more art."
Marwan: "I've been fascinated by the Widelux since I first saw it in the '80s. The swing lens method is absolutely unique, and the ratio is really inspiring, too; it reminds me of the monumental Cinemascope movies, there's something grand about it."
©MARWAN EL MOZAYEN | Grand Place, Brussels, Belgium
The team of Jeff and Susan Bridges is a powerhouse, no mistake. But as Susan pointed out early on, "it takes a village" to make a complex undertaking like this possible. Our village includes Jana Anderson, Becky Pedretti, and Ethan Boehme, who work closely with the Bridges on many projects.
Although it may seem simple to resurrect an existing camera, that is certainly not the case for the Widelux. Panon, the Japanese company which produced the camera, shut down in about 2005 after a fire on its premises, and there are no original mechanical drawings of the camera available.
So, we needed a partner for both Research & Development and Manufacturing. Fortunately, since we agreed early on that the new camera will be completely Made in Germany, Marwan was able to provide contact to an excellent partner for the project quite quickly.
©SUSAN GESTON BRIDGES | Paramount Ranch, Santa Monica Mountains, California
What's New About the Camera?
As owners of original Widelux models know, they are temperamental. This is due to the manufacturing methods used by the small business in Japan. The new camera will be manufactured to reliably high quality and consistency standards. We will also have dedicated service and maintenance, letting us train much-needed film camera technicians in Europe.
The Four Musketeers agreed early on that environmentally conscious production is an absolute must. The aim is to use no plastics anywhere in the camera, and manufacture in facilities that use green electricity sources.
The new camera will be based on the Widelux F8, but with small "upgrades". In addition to the improvements in quality mentioned above, we also plan to tweak a few features to make the camera more user-friendly.
We are already well into the prototyping phase. This would not have been possible without the investment and continuous involvement of Jeff and Susan and many hours of work by us here in Germany. But rather than keeping the project to ourselves, the concept has always been to include the film photography community in the process of bringing the camera to life. We hope to bring new enthusiasts to film, too, and will be updating this blog regularly with information and progress reports. Further down the road, we plan to launch a crowdfunding initiative which will give everyone a closer look at the new camera, and the chance to get one of the first units we produce. We will also be sharing the most complete updates in our print magazine.
©JEFF BRIDGES | My Sweet Girls, (left to right) Hayley, Susan, Isabelle, and Jessica Bridges, Fearless, 1993
Jeff: "It'd be a tragedy to lose film. Sue and I were just talking about all of the old wisdom and old ways that have been lost in the name of progress. There are things that are so subtle that we're not even aware of them, but we can lose them."
We are looking forward to ensuring that swing lens panoramic film photography is not one of the things we lose.
This article is an abridged version of the article printed in Issue 19 of SilvergrainClassics. Full details of the project, as well as a portfolio of the Bridges' images and other articles on panoramic photography, are only available in the printed magazine. Order here for delivery worldwide.